bio/contact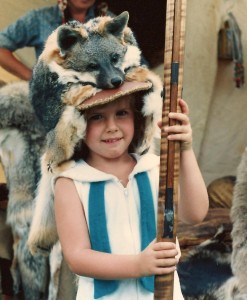 Julia Wertz was born in the San Francisco bay area in 1982. She is the author/illustrator of the unfortunately titled autobiographical graphic novels The Fart Party vol 1 and vol 2, Drinking at the Movies, The Infinite Wait and Other Stories and the upcoming Museum of Mistakes: The Fart Party Omnibus. She currently lives in Brooklyn, NY, where she makes comics at Pizza Island (RIP). She also explores/photographs abandoned places and then researches the shit out of them and writes about it at Adventure Bible School.
Go here for more info about the books, and here's a tedious list of interviews and book reviews if you like those kinds of things.
EVENTS/AVAILABILITY: (I said as if I was SO BUSY)
If you'd like me to visit your college/school/workshop, please contact me and if I can, I'd be more than happy to visit. I have prepared lectures/workshops for students of all ages (different lectures, obviously) and genuinely enjoy talking to students. My areas of "expertise" (and I use that world lightly) are DYI, small publishers vs big publishers, how to "write" artwork (text and art as a symbiotic relationship) and basically everything I learned about making a living through comics during the last decade of figuring it all out my damn self, usually the hard way. I also have activities for kids, involving simple, four panel, autobio comic storytelling. (They rarely adhere to the autobio part, but the point is how to tell a story in four panels.) I'm more than happy to travel if expenses are paid, or to skype. 
CONTACT:
Questions and love/hate mail can be sent directly to me at juliajwertz(at)gmail(dot)com. I no longer have a PO Box but if you really want to send me something via snail mail, email me and there's a 90% chance I'll give you an address unless you seem creepy.
You can contact me for everything, but if you insist on doing it the businessy way, please contact my agent Michelle Brower at michelle(at)foliolit(dot)com
For review copies of the books, please contact:
The Infinite Wait- info@koyamapress.com
Drinking at the Movies- jsones(at)randomhouse(dot)com
Fart Party vol 1 or 2- rachel(at)atomicbooks(dot)com (those books are out of print, but will be collected in the omnibus in 9/14)
And then of course there's all that internet junk: