If I could design a NYC street (or any city really) to fit my personal preferences, this would be it. It's from a real photo of Kent and Manhattan Ave in Greenpoint in the 1930's, housing the kind of places I would want to go.  (see it bigger here) Want me to draw one of these for you, personalized with your ideal shops? For $400, this fake city is yours! Email me at [email protected]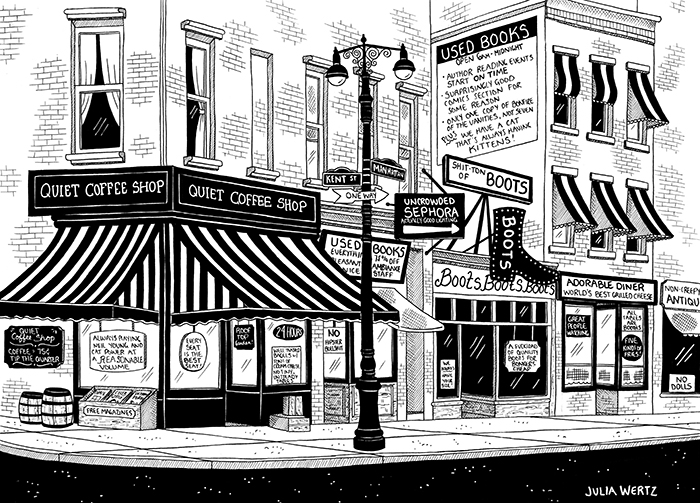 If you missed it last week, I am leaving NYC next month. Help me clear my apartment by buying stuff!
Books, and a bunch of original comics pages and cityscapes available in my website store. All art orders come with a print and a doodled library card
Prints, mugs, totes and t-shirts are available at TopatoCo.
Books, photography prints and jewelry (including previously out of stock Peanuts and NYC necklaces) are available on Etsy.