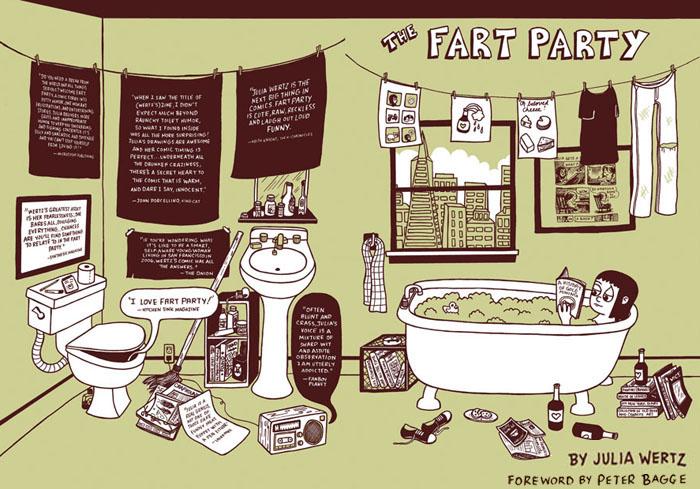 the Fart Party Vol 1 is my first collection of comics, published by Atomic Books in 2007. It includes stories about my childhood, a relationships beginning, middle and end, living in San Francisco, my (current) love of cheese and (past) love of booze, getting dumped, being a jackass, etc…all the stuff the kids get up to in their early 20′s, plus a longer comic by my older brother about my unfortunate high school Gn'R obsession. Foreword by Peter Bagge.
Disclaimer: the comics in this book where made without the intent of ever publishing or telling a coherent story because I didn't know at that time that comics would become a huge part of my life, and because of that, it's my favorite of my books. However, also because of that, it's in no way meant to be read as full disclosure of the events of my life during that time.
You can either purchase it directly from me ($25 gets you a signed copy with a hand drawn panel and some mini comics) or from Atomic Books or Amazon.